Residential Gutter Cleaning Melbourne
The team at Apex Vacuum Gutter Cleaning work with a range of clients to offer the comprehensive services that our customers need. Working variously on school and council buildings, for homeowners, and with commercial clients, has given us the capability to handle projects large and small.
Using our trademark high-volume vacuum pump system, we clean gutters safely and effectively; clearing out leaf mould, water, and debris so that your roof runoff and gutter systems work exactly as intended.
With the elevating work platforms (EWPs) and fall prevention systems that we need to work on any style of building, and at any roof height, we are able to provide cleaning solutions where many others cannot.
We are also happy to provide our gutter cleaning services for straightforward jobs on single-storey houses. Our diesel-powered vacuum pumps allow us to work independently and to complete jobs of any size with efficiency.
Why Choose Apex Vacuum Gutter Cleaning?
When you work with the team from Apex Vacuum Gutter Cleaning, you know that you have found a team who are safe and efficient in all of their work. We are a family owned business with over twelve years of industry experience.
Our team are all highly trained, and qualified to work safely at heights. We take care of your property, and provide the very best in vacuum gutter cleaning services for you. This is a no mess, no fuss system that allows your guttering to operate effectively all year-round.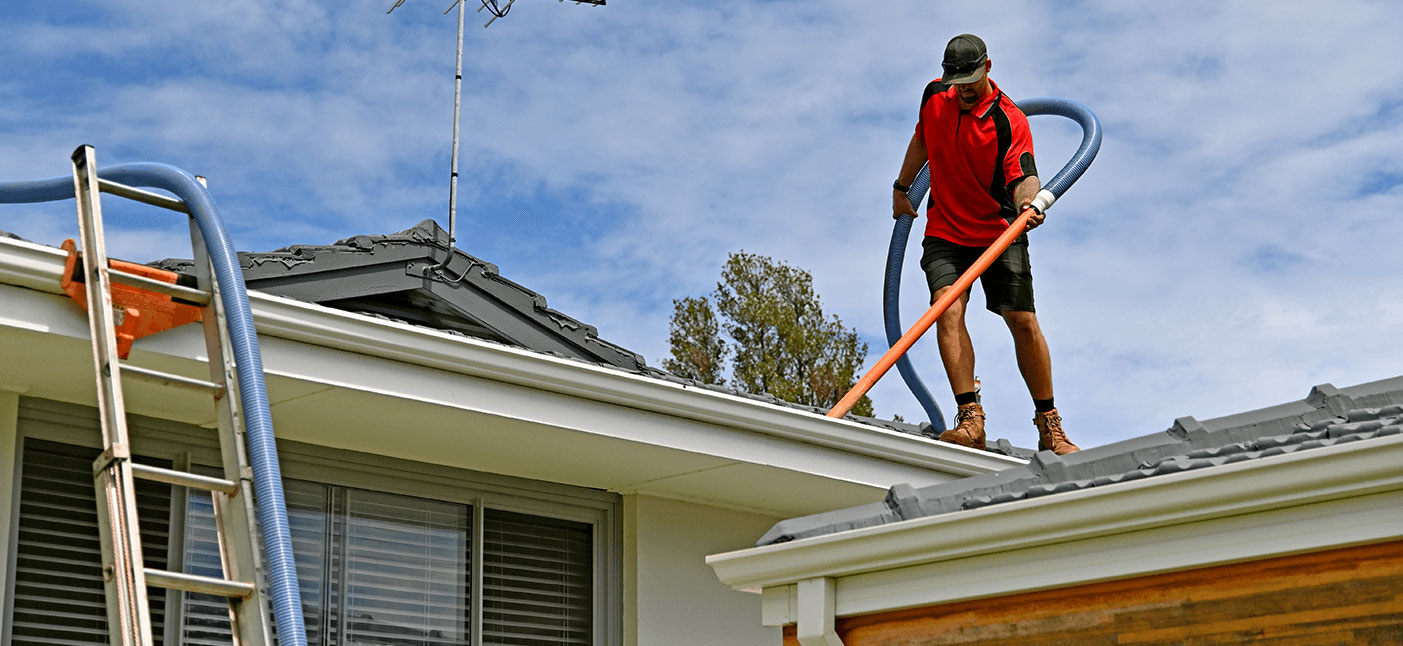 Find out More about Our Services
With our specialised knowledge and equipment, we can also offer roof cleaning, pit and drain cleaning, or hydro excavation. We inspect clogged downpipes and blocked stormwater drains with our CCTV drain camera – offering a non-invasive detection system that provides you with valuable feedback on the state of your drainage systems.
Often, we can clear blocked drains without the need to dig, using high-pressure water jets to completely clean and clear the drains.
To find out more about any of our services, you can call or email the team today.

Book your gutter cleaners in Melbourne today!
For a useful customer service, safety and reliable gutter cleaning services contact us today!
Residential Gutter Cleaning
Bodycorps

High Rise Apartments

Homeowners